Nikki Lee – Nikki Lee Therapies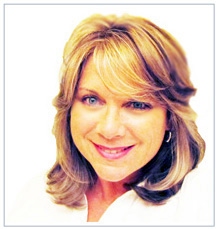 I am a Holistic Healthcare Practitioner licensed in Arizona and owner of Nikki Lee Therapies
Originally from Chicago, I now live in Peoria, Arizona. I followed in my Grandmother's footsteps, learning reflexology and massage therapy. Like my grandmother, I will never stop evolving and learning new things in life that bring me joy.
I have a Holistic Healthcare degree from Southwest Institute of Healing Arts in Tempe, AZ, including Certifications in Hypnotherapy, Cranial-Sacral, and Polarity Therapy.
I received my Reiki Level 3 Master from Sunny Dawn Johnston in Glendale, AZ.
I will be adding HypnoBirthing (R) to my specialties very soon.
I assist people in balancing their bodies and their lives. I have worked with Autistic and ADD children, and would like to work more with children so that they can have independence and the healthiest life possible.
Her specialties include:
Reiki
Polarity
Cranial Unwinding
Hypnotherapy