Mary DiCaro – Integrated Physical Therapy and Wellness
Graduated from Southwest Institute of Healing Arts (SWIHA) in 2014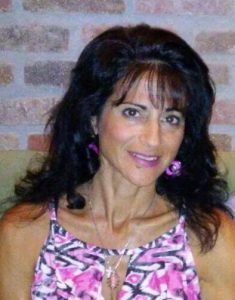 A native of Chicago, Mary attended Depaul Universty and graduated with a BS, high honors, in Biological Sciences and Psychology. A natural love of the sciences and a desire to help others, she continued post graduate education in Physical Therapy, completing her degree at University of Illinois, at Chicago Medical in 1987. While in Illinois, Mary had the great priviledge of contributing in a variety of settings and capacities, including acute care, outpatient orthopedic clinics , clinic management and the development of curriculum and instruction for a Physical Therapy Assistant program at Oakton community college.
In 1987 Mary took a bold step and leap of faith, and moved out of the long, cold winters of Chicago, to the beautiful Sonoran desert of Arizona to advance her professional and personal life.
She has always been very dedicated and passionate about the health benefits of fitness so Over the course of the last 15 years, she completed certifications for "Certfied Strength and Condtioning Specialist" and "Certified Personal trainer" through the National Strength and Conditioning Association, ( NSCA).
After many years as a therapist she witnessed a complex array of reasons for the debilitating physical conditions that seemed chronic, yet poorly managed and largely preventable,Following some personal health challenges of her own, Mary was compelled to look for answers that were absent from the general medical treatment model, medical education and health paradigms, which seemed primarily concerned with symptom suppression and unconcerned with the underlying causes. With a continued passion for natural health and healing, Mary became highly interested in the field of Holistic Nutrition and returned to Southwest College of Healing Arts, in Tempe, Arizona, to receive a certification in the field of Holistic Nutrition and Wellness coaching. She is also certified as a "Holistic Health Practitioner" by the American Association of Drugless Practitioners. (AADP).
Mary has fundamentlally and permanently changed her approach and the paradigm with which she treats her patients and clients. She is very passionate about the role of nutrition in healing and disease prevention, and has enjoyed integrating this, and other wellness philosophies, into her clinical practice.
She is active in teaching, and writing and she enjoys providing educational seminars on topics relating to therapy, nutrition and healthy lifestyles. In addition, she provides private consulting as a therapist, trainer and wellness coach.
I have received 3 prestigious literary awards in non fiction for my book, of Staying Healthy, Living Longer- 7 Powerful Principles for a Healthier You! I am also a best selling author on AMAZON and have received international best selling status in 5 categories.
I am the founder and president of MD Therapy and Wellness, LLC providing holistic care to my Physical therapy and fitness clients in the towns of Glendale, Peoria, West Phoenix and Surprise.
She is currently working on completing her first book, which will be due out next year. www.mdtherapyandwellness.com
Business Specialties
• Deep Tissue Massage
• Holistic Nutrition Specialist
• Myofascial
• Myotherapy
• Online Coaching
• Stress Management