Liana Salas – Life Coaching
Graduated from Southwest Institute of Healing Arts (SWIHA) in 2013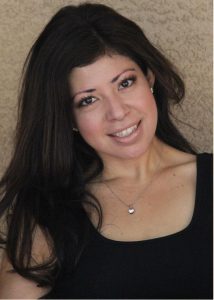 Contact
Location
Arizona
United States
Liana Salas is a life coach, yoga teacher and fitness instructor. Through her Dreamcatcher Coaching® she helps people transform their lives and manifest their dreams; mind, body & spirit.
She completed her certificate in Transformational Life Coaching at SWIHA. She also has a BA in Psychology and a certificate in nutrition. She is an RYT200, ACE Certified Group Fitness Instructor, Personal Trainer and Health Coach and has multiple fitness certifications.
Her own weight loss transformation developed her passion for fitness & wellness. She has been a group fitness instructor since 2016. Yoga is her speciality. She wants her students to complete class feeling capable & empowered, beyond class & into life. She always makes them smile in challenging poses!
She co-authored the book, "Living Your Purpose with Sunny Dawn Johnston & Friends" and "111 Morning Meditations – Create Your Day with Intention".
Business Specialties
Health and Wellness Coach
Life Coach
Online Coaching
Yoga Teacher