Kami Pollvogt – Change by Design
Graduated from Southwest Institute of Healing Arts (SWIHA) in 2017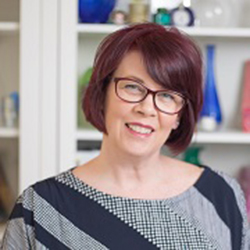 Certified since 2017 Kami is a Transformational Life Coach and founder of Change by Design; a creative personal development company that focuses on teaching, guiding, and accelerating personal change through the practice of living intentionally.
Kami works with clients one-on-one primarily in the areas of personal, relationship, and career development. She uses both an artistic approach and conversational/emotional intelligence with clients to foster self-understanding, emotional change, and personal growth.
She believes that meeting the challenge to change begins with education and exploration of our self; understanding our driving core motives, our conscious and subconscious thoughts, experiences, and life patterns. Together, she helps her clients design action-oriented steps that teach them how to overcome obstacles, become change resilient in all areas of life and to begin a journey to living every day with intention.
Kami has 20 years' professional experience in the tech industry, managing teams through software design, development, and delivery. It was the last six years in her corporate journey, as a Transition Change Management Project Manager, that fueled her passion for understanding the people side of change. In this role she supported organization's in developing strategies that help employees adjust to workplace changes.
She is a certified Life Coach through Southwest Healing Arts, Usability Analysts through Human Factors International, and Change Manager through Prosci, and COLOR CODE Independent Trainer, all of which include understanding aspects of human psychology.
In 2018, Kami helped launch COLLABORTORY; a boutique business and marketing collaborative that helps entrepreneurs focus their attention and actions on the things that matter most for their business and customers. The mission of COLLABORATORY is to teach entrepreneurs to be intentional about how they build, launch, and grow a business they love.
Business Specialties
• Life Coach
• Online Coaching
• Relationship Coaching