Julie McCoy – 200-YTT
Graduated from 2015 in Spirit of Yoga (SOY)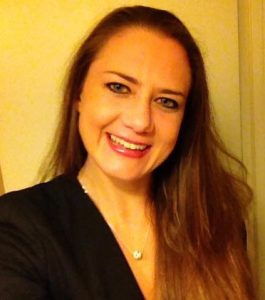 Contact
Location
Phoenix Arizona
United States
Julie discovered yoga 10 years ago and decided to deepen her practice while on a spiritual path to her inner truth. In doing so, she found herself in a much more relaxed, clear and meaningful place. After many hours of practice of yoga, various breathing techniques and meditation, she decided to become a yoga instructor to support others on their journey to spiritual and physical wellbeing.
She graduated in 2015 from the Southwest Institute of Healing Arts, in the 200 hour yoga teacher training with Laura McKinzie.
Business Specialties
My testimonial as to my experience with SWIHA:
I came a long way, literally, to be where I am now.
A year ago, and for the previous 20 years before that, I was living in Europe, where I had family, friends, a job, an exciting life…but I knew my purpose in life lay elsewhere. And I discovered that purpose through yoga.
A year ago, I was on vacation in Arizona, visiting my brothers and I was curious to visit this yoga school I had vaguely heard about, where there was a yoga teacher training. Once I walked through the those doors at the Sprit of Yoga studios, I knew in my gut that this was exactly the place I needed to be.
I went back home to Brussels in September and decided it was time for me to pursue my journey here. Three months later, I was back in Arizona, signed up for the 200 hour YTT program and now, I am a yoga instructor.
Though the fears, doubts, many questions, this is probably the best thing I have done for myself and the support of SWIHA staff has a lot to do with it. The teachers, coaches, the program are more than just "that". It is a life enlightening adventure.