Cheri Milbourne – Coaching with Cheri
Graduated from Southwest Institute of Healing Arts (SWIHA) in 2016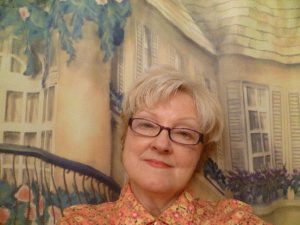 Cheri is a retired paralegal who found resolution to her own Life Purpose questions when she enrolled at SWIHA in the Mind Body Transformational Psychology program. Not only did she find her own answers, it allowed her to turn that information into a business of her own at http://www.coachingwithcheri.com
Cheri also utilizes her knowledge of Hypnotherapy to enhance the process of Life Coaching to eliminate blocks the client may have in finding those answers residing deep within. Additionally, with her skills in Emotional Freedom Technique, (EFT), she can assist in managing the emotions that can arise when one is trying to make a change that does not feel safe.
Another tool Cheri utilizes is the journaling process. This can help a client realize hidden messages that have been waiting to be heard. Additional tools for relaxation and for the learning process are essential oils and aromatherapy.
Not only did Cheri receive certification in Holistic Nutrition on this educational journey, she also created her own healing by being able to fully understand the impact of food choices. Utilizing a food log and by closely listening to the body, much of what one needs to know is close at hand.
Thanks to SWIHA training, Cheri has found her energy once more and the ability to employ the beauty of food, herbs, essential oils, aromatherapy and vitamins to enhance her own healing as well as addressing the challenges of her clients.
Cheri is also a writer and blogger on her own website as well as being a "guest writer" on other internet locations.
Of significant importance and remembering her own frugal journey, Cheri has chosen to reduce her traditional pricing in order that she may be able to assist those clients that may not otherwise be able to afford the services of a Life Coach.
Last but certainly not least, Cheri is an animal advocate and utilizes part of her earnings from her business to donate funds to various animal causes.
No experience is useless. You are either the student, the teacher or both. Pay attention.Cheri Milbourne
Business Specialties
Aromatherapy
Holistic Nutrition Specialist
Hypnotherapy
Life Coach
Online Coaching