Casey Grant – Fresh Start Wellness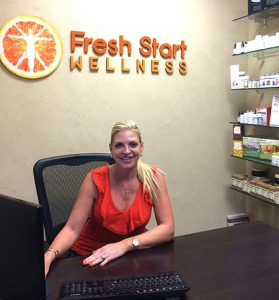 Based in Chandler, Arizona and serving clients nationwide, the mission of Fresh Start Wellness is to give people the ability and tools to improve their life, bodies, and their minds with a real-life approach to nutrition and exercise, while also taking a holistic approach – focusing on overall mind, body, and spiritual health.
Fresh Start Wellness provides clients with tailored nutrition plans, all natural, organic, therapeutic grade supplements programs, Zyto 5.0 Health Scans, hypnotherapy,exercise plans, healthy recipes and much more!
Click here
to learn how Casey started Fresh Start Wellness!
Business Specilaties
Holistic Nutrition
Life Coach