Ann Gomez – Answers 'R' Within
Graduated from Southwest Institute of Healing Arts (SWIHA) in 2015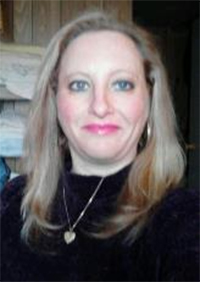 My name is Ann Gomez and I am a Transformational Holistic Health Guide and Practitioner and the founder of Answers 'R' Within. My job is to help others heal; to bring a level of joy and peace into the lives of my clients that they've never before experienced, or perhaps haven't experienced in a very long time. And in my opinion, there are not many careers out there greater than that. I love it!
Every day I am blessed to be a part of someone else's journey toward greater light and love. I want to be clear that I am not the healer. I have no divine spiritual gift or inherent ability to exercise power and healing. What I do have is a tool box full of exceptional tools; tools that help access the healing power available to each one of us. All healing comes through the divine light and love of something greater than us. That divine light and love is available to us simply by asking, making room for it, and then choosing to receive.
Life can be really hard; to put it lightly. Our "mind, body and spirit" gets filled with black and sticky gunk. We carry around burdens that are heavy to bear and horrible to face. We experience pain, guilt, shame, anger, sorrow, frustration, and fear. We feel worthless, helpless, and unclean. We struggle with addictions, physical illness, and trials. We may be victims of abuse of every kind and feel literally broken inside. We may face depression that leaves us feeling hopeless and alone. Our relationships may be strained or even falling apart. Life may feel like it's spiraling out of control. Darkness may become our constant companion. Or we may feel like life is great and things are going well and yet there is "that one thing" that keeps coming back, that keeps finding a way to enter our mind and continue to bother us even though we think we've let it go.
Despite all of this, I believe that life is meant to be joyful. No matter what we have gone through and what we are holding, we can choose to release the pain and darkness it brings. We can literally empty the dirty mess out of our mind, body, and spirit and wash them clean. We can release the negative emotions and pain of our past. In doing so we will enjoy a more peaceful present and learn to create a beautiful and love filled future; the future we truly desire to have.
I welcome you to contact me with any further questions or concerns. I very much look forward to working with you and/or your loved ones.
Business Specialties
Aromatherapy
Holistic Nutrition Specialist
Hypnotherapy
Life Coach
Online Coaching
Stress Management
Relationship Coaching
Toe Reader