Alysia "Lee" Nelson – Reiki by Lee, LLC
Graduated from Southwest Institute of Healing Arts (SWIHA) in 2015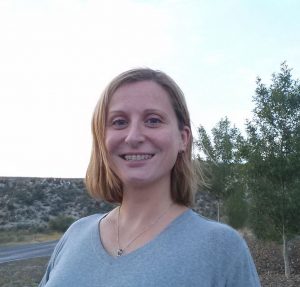 Lee is an Usui Reiki, Holy Fire Reiki Master who believes compassion can dissolve many concerns, and fill the heart space with peace, leading to true healing. It took many years for Lee to realize learned behaviors being perceived as acceptable, were just wounds from long ago that kept coming to the surface searching for understanding, healing, and love. Surrendering to the body's ability to heal, facilitated by reiki, has lead to beautiful healing moments in life. Filling her life with awe, fills Lee's life with joy. Restoring awe in others, through the healing of reiki, fills Lee's life with meaning. Lee offers reduced first time client sessions, as well as free first sessions for veterans and mmj holders, to allow people the experience, that words fall short of describing. Lee also regularly volunteers at SWIHA events, and at an area hospital, helping those who truly need healing, regardless of immediate resources.
Business Specialties
"I stand tall, it is my might. I know not how to fall, for inside is my light." Alysia Nelson
What do you like about SWIHA?
SWIHA offers an amazing community of healing-focused people, who come toegther to be a type of family, supporting each other as we find our strengths to face challenges, and be each others strength in moments of weakness as we progress through healing. As a tribe, we all rally for healing and respect each of us where we each are on our path, including ourselves. It's a "home" that's a strain to find elsewhere in alot of the hustle and bustle of distraction that can lead many astray from our paths, SWIHA helps us remain close knit to the strands of our webs as we weave them patiently on our highest paths.

SOY is an amazing group of instructors, which offers so much variety and support, it's almost its own little city for whatever one's yoga, stretching, and mindful health needs may be. It's a go-to, and some of these teachers heal me in a way no one else can. I've "come back" after a few months of laziness, to find the teacher talking about exactly what I was thinking about that morning. The harmony and same vibe that connects each of us as we spiritually grow, is nothing that can really be articulated, or anything that really needs to be articulated. You just feel, go, do and, be. No judgement, and always better for showing up, knowing that, I am. And that's enough.