Zen Benefiel – Be The Dream LLC
Graduated from Hypnotherapy (1998), Life Coaching in 2004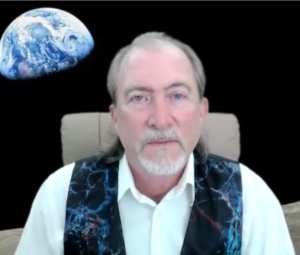 Our Mission: To provide leading edge transformational personal and business development services. Since 1988, Be The Dream LLC has provided a bridge between business and spiritual practices, from facilitated workshops to life coaching. Zen's special sauce includes deep personal understanding and wisdom. Transformational life coaching methods include esoteric and pragmatic elements (hard and soft skills) to synergize hands-on experience with best practices to give clients stellar outcomes.
Benefiel's done his homework; earning a BSBA, MA, and MBA along with Secondary Teaching, Hypnotherapy and Transformational Life Coach Certifications. Zen also developed and taught the on ground Business Plan Writing class at SWIHA, facilitating the first BP writing class online in 2010. He brings a rich professional history to the coaching environment from a variety of industries including aerospace, multi-million dollar construction projects, large public event coordination, organizational development programs, secondary and post secondary teaching, theater production and more.
"I consider Zen to be one of those superlative examples of what the human brain can store and serve up in unique and appealing ways at will on most any occasion or assignment. To say his range of knowledge and interests are "eclectic" is engaging in understatement. And this is what makes his services as a "possibilities coagulator" for his clients so valuable and exciting. Smart fellow! Great ally!" Dudley Lynch, President, Brain Technologies Inc.; Author of Strategy of the Dolphin and Mother of All Minds.
"Zen Benefiel is a man of great ideas and passion. You will never find Zen in a box ~ "Out of the Box" thinking is one of his best attributes. He is a wonderful motivational speaker and workshop leader. A few years ago I had the opportunity to bring him in to work with a staff of 15 people for Team Building. He did an outstanding job ~ so much so we still use the information as a benchmark for communication." K.C. Miller, Founder/Owner, Southwest Institute of Healing Arts
I particularly liked how the courses gave you hands-on or face-to-face, spirit-to-spirit, soul-to-soul experience. The courses also presented opportunities to go deeper into one's self-awareness and considerable validation of intuitive as well as training recognition. The atmosphere was conducive to exploring our inner and outer balance points in the safety of an environment set up for that purpose. Thanks to Merrill, Linda, Linda and KC for the great programs.