Marjorie Ville – Holistic Wellness Practitioner
Graduated from Southwest Institute of Healing Arts (SWIHA) in 2014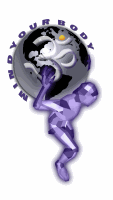 Marjorie Ville is a Fitness Instructor passionate about Nutrition and Holistic living.
Since 2012, she is the co-owner of Biotonic Brickell, a Fitness Center in the heart of Miami that offers Power Plate, Fitness, and Yoga classes.
Born and raised in France in a family of Naturopaths, she is a Nature's lover with a deep understanding of its unlimited healing potential. One of her heart's desires is to help people reconnect with real, pleasurable food and encourage healthy behaviors. Growing up around essential oils, she also makes her own natural beauty and household products.
Certified in 2014 as a Holistic Wellness Practitioner through SWIHA (Southwest Institute of Healing Arts), specialized in Holistic Nutrition, Life Coaching and Urban Farming, she found her calling discovering the amazing healing properties of Flower Essences.
Her mission is to use her knowledge and passion about Holistic Wellness to better serve others and keep growing in the process.
"I wasn't sure what to expect going through my year at Swiha. It was my first time studying online -and first time studying altogether since High School 16 years ago! The experience was more challenging than expected, but also more empowering and revealing that I could have hoped for. It opened doors I might have known existed, but didn't know were unlockable. I gained a lot of knowledge, but what I didn't expect to go through in such depth was the soul searching journey. The intensity of the experience forced me to step outside my comfort zones and better get acquainted with the most important person in my life: Myself. Through genuine support and loving guidance, I feel Swiha helped me draw the path of my destined journey and held my hand as I took my first steps on it. I am grateful for the follow up and ongoing support provided, I might need a hand to hold on to some more before flying on my own 🙂 "
Business Specialties
Aromatherapy
Holistic Nutrition Specialist
Life Coach
Toe Reader
Urban Farmer
Weight Management