Jenna Vanek – Soul Blossom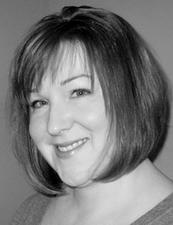 Contact
Location
Conneaut Ohio 44030
United States
Jenna Vanek is certified in Life Coaching, Hypnotherapy, and Holistic Nutrition and has also studied Aromatherapy, Flower Essences, Homeopathy, and Reflexology.
While learning about how these diverse modalities work together to promote wellness, I came to understand that everything – absolutely everything – is interconnected.
We, as individuals, are innately whole, yet we are not entirely separate from one another. We are each a part of something much greater than ourselves. My belief in the unity of all life inspired me to view interpersonal relationships very differently, and from that belief, my holistic coaching style has evolved.
My intention is to serve your highest good, honoring the wellbeing of your mind, body and spirit.
If you're feeling stuck in your life, you've come to the right place. ​ Soul Blossom provides convenient, holistic life coaching that honors the wellbeing of your body, mind, and spirit. Through life coaching, you can dig your way out of the mud, and…
Let your soul blossom!
Her specialties include:
Life Coaching
Relationship Coaching
Hypnotherapy
Holistic Nutrition